High Schools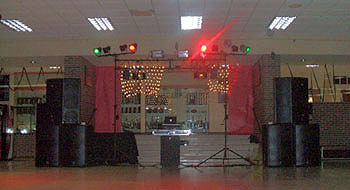 This is where it all started for us. High School students all have two very simple requests.
Play Good Music
A sound system you can actually hear

We work with students and advisors prior to the event to create a request list that works for both the students and the school. Magical Attractions only brings out a concert quality sound system that will fill the room so you can hear and feel the music. You'll never hear us say you need an upgrade or bigger package to handle the size of your gym. Our standard High School system fills even the largest of gyms.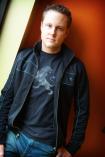 Take your dance to the next level with WNCI's Nathan Tyler. Nathan Tyler brings the clean WNCI radio edits along with his nightclub and syndicated mix show experience to each event. Book Nathan Tyler now for your school dance before someone else does.
We are always looking for new elements to make each dance bigger and better than the year before. For 2006 we have added the "Dance on the Clouds" and "Cool Bursts" effects to take your dance to the next level.
The Dance on the Clouds is a one of a kind effect that creates real clouds for you to dance on. No smoke machines, no fog machines or hazers. No chemicals burning of any kind. You have a cool, pure white cloud about ankle to knee high to dance on. Perfect for King Queen dances and introductions.

The Cool Bursts effect is the latest special effect being installed in nightclubs from Miami to Las Vegas. When the energy is high and the room is hot, we can blast the crowd with cool white blasts of air. No chemicals or smoke, just natural real clouds shot down from the lighting truss onto the crowd.